Animal Welfare Program >
Working Animal Welfare Program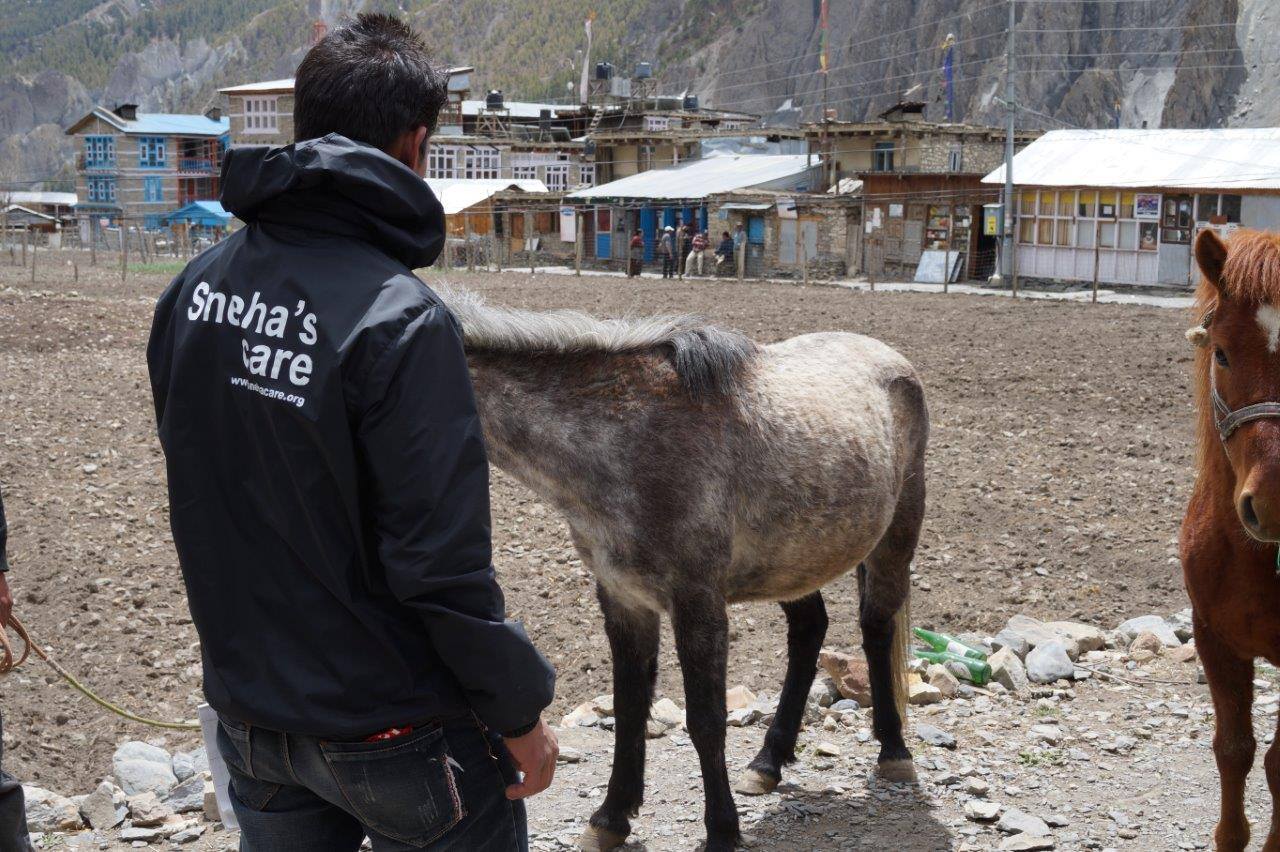 Approximately 16% of Nepal's total land area is made up of mountains. It is the least populated area due to the cold weather and infertile land. Due to the challenging terrain and lack of infrastructure, there is far less livestock in this region than in the Terai and hilly regions of Nepal. Animals like yaks, mountain cows, mules, donkeys, sheep, goats, and mountain dogs are the common domesticated animals found in this region. The majority of households rely on traditional livestock farming for a living, use as a mode of transportation, and harvesting of yak and mountain goat wool, etc. Since people of the region are not aware of animal welfare issues, we need to make them aware and support them in addressing the animal welfare issues in the region. Sneha's Care inaugurated the program "Himalayan Equine Welfare Project" in the Annapurna Conservation area in 2020, and since then, we've worked to expand it to several isolated places in the Himalayan regions in an effort to put a stop to the horrible practice of using animals as transportation.  
Mules and donkeys in Manang district
  Sneha's Care conducted a five-day "Equine Health Treatment Camp" in the Manang district in coordination with the District Livestock Service Office (DLSO). We first set up the health treatment camp in Manang and continued to the villages of Chame, Koto, Dharapani, and Tal villages. According to a preliminary population survey conducted by Sneha's Care in February 2017, there were 300 mules and donkeys there. The crew at the health camp provided treatment for 180 mules and donkeys belonging to the community. Out of many diseases treated, the most frequently discovered health issues in the equines were hoof problems, joint bone problems, tick problems, lack of nutritional diet, infection by worm, eye problems (lachrymal duct block), pneumonia in foals, and wounds due to harness and some attacks by snow leopards. A half-day workshop on "Good Health for Equine" was also held by our team for equine owners in DLSO Manang, where 23 owners discussed health-related topics and learned how to properly handle minor equine health issues.

Dancing bear got rescued by Sneha's Care team We believe in a compassionate and empathy-based approach to animal welfare....