Animal Welfare Program >
Dairy Farm Animal Welfare Standard Formulation
We have achieved a significant milestone that fills us with pride and hope. Our unwavering commitment to change has led to the successful formulation of Farm Animal Welfare Standards in three provinces. In many communities, farm animals are often abandoned simply because they don't directly contribute to economic growth. Calves, for instance, are left to roam the streets because the milk produced from their mothers is diverted for human consumption. We believe it's time to put an end to this cruelty. Our newly established standards are the first step towards safeguarding the well-being of dairy farm animals, significantly improving their living conditions.
This incredible achievement is a testament to the dedication of our team, the support of our community, and the shared vision of a world where farm animals are treated with compassion.
We are actively working towards extending these standards to the remaining four provinces because every animal deserves kindness and care. Together, we can ensure a world where farm animals live in humane conditions. Together, we can create a brighter future for all.

The government of Nepal's major priorities for self-sufficiency in the sector of livestock farming are its commercialization and an...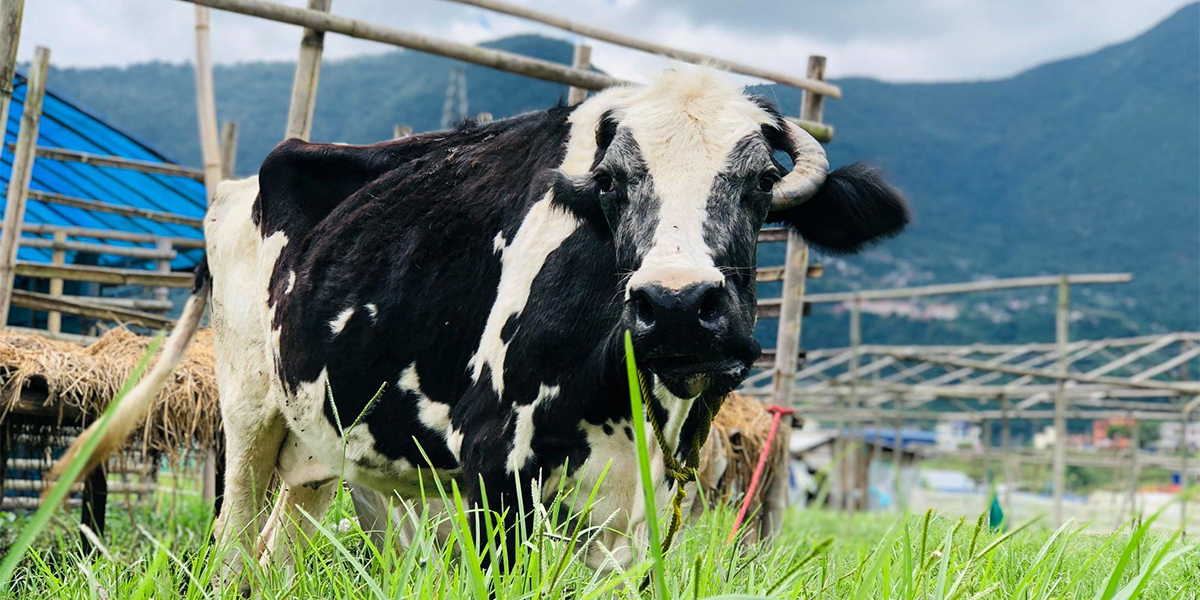 Sneha's Care built a farm animal sanctuary in 2018 to provide shelter and medical care for the abandoned farm...