Plan Your Visit to Sneha's Care
Welcome to Sneha's Care, your gateway to a world of compassion, care, and love for animals. We're thrilled that you're considering a visit to our sanctuary, where you can make a meaningful impact on the lives of the animals we rescue and rehabilitate. Here's everything you need to know to plan your visit:
Visiting Hours:
Everyday from 11:00 AM to 4:00 PM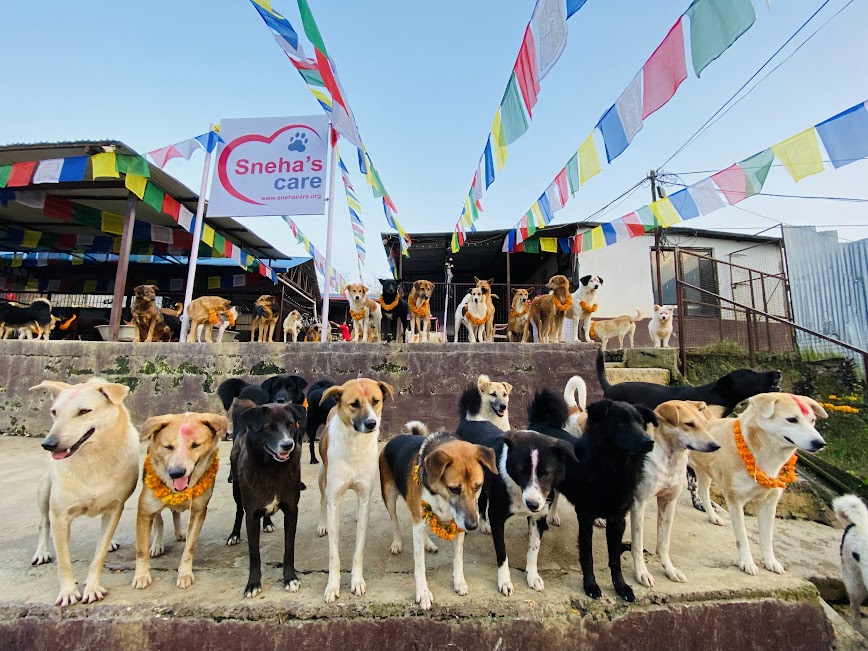 What You Can Do During Your Visit?

Quality Time with Animals:
Spend quality time with our furry, feathered, and scaly residents. Interact with them, offer them love and attention, and witness the incredible stories of survival and resilience that each of them carries.
Make a Donation:
Your support is crucial in helping us provide the best care possible to our animals. You can make a donation during your visit, and every contribution, no matter the size, makes a difference.
Celebrate Your Birthday or any other occasion:
Looking for a unique and meaningful way to celebrate your special day? Why not host your birthday at Sneha's Care? Share the love with our animals and create memories that will last a lifetime.
Volunteering Opportunities:
If you're passionate about animal welfare and want to make a direct impact, consider becoming a volunteer. We offer various volunteer programs to suit your interests and availability. Join our team and become part of a good deed.
Invite Friends and Family:
Spread the word about Sneha's Care and invite your friends and family to visit. Together, we can raise awareness about the importance of animal welfare and inspire more people to support our cause.
What to Expect During Your Visit?
Our sanctuary is a safe and welcoming space for both visitors and animals. Please follow our guidelines to ensure the well-being of all.
Our knowledgeable staff and volunteers will be on hand to answer any questions you may have about our animals, mission, and the work we do.
Feel free to capture the memorable moments with our animals. We encourage you to share your experience on social media and help us reach a wider audience.
🌍 Location and Commitment:
We're located at Bhaisepati, Lalitpur, Nepal.
Click here for the location on Google Maps.
At Sneha's Care, we believe in creating a world where animals are treated with kindness and compassion. Your visit and support play a vital role in making this vision a reality. We can't wait to welcome you to our sanctuary and share the joy of caring for animals in need.
For any inquiries or to schedule a group visit, please contact us at +977 980645023 and email at info@snehacare.com
Join us in making a difference!
---