We believe in a compassionate and empathy-based approach to animal welfare. The aim of this program is to help wild animals living in poor conditions in captivity. We also work with an objective to free and rehabilitate captivate animals and build a sanctuary where they can live their entire life freely.
"Dancing bear got rescued by Team Sneha's"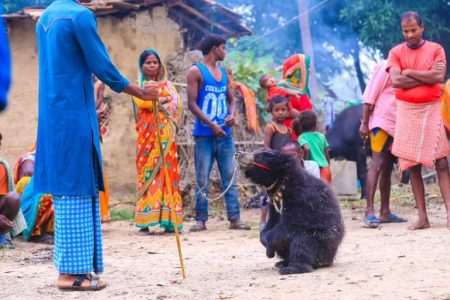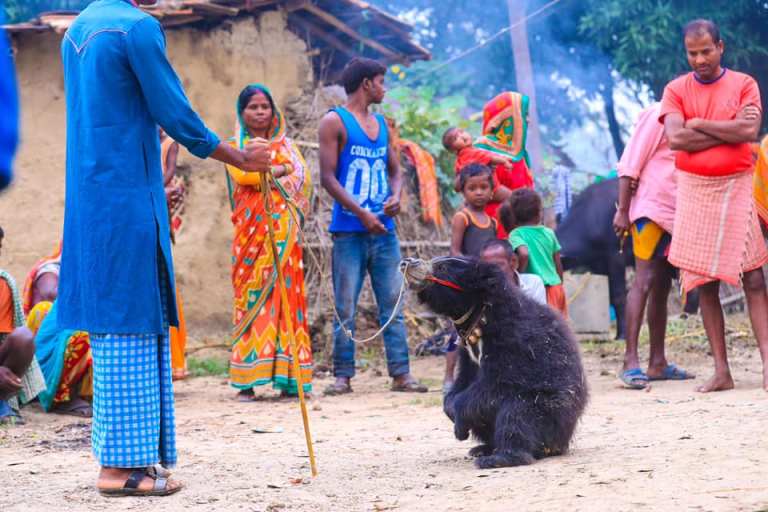 In 2019  one-year-old male bear named Dhutru was rescued from Lahan Municipality in Siraha district by  Sneha's Care.
Having the information received from the locals of Siraha District, Team Sneha's Care headed overnight towards the destination to rescue the Dancing Bear.
This little chap was found in a small village where his owner was making him perform the show. Our team then started the mission to rescue him with the help of local police. The name of this bear is "Dhuturu". Dhuturu was a one-year-old bear. It is good that we luckily found him on time and did not let him dance his entire life. Dhuturu can be called the "Last Dancing Bear Of Nepal". According to the community, there are no more Dancing Bears in Nepal anymore after Dhuturu.
We brought Dhuturu to Kathmandu and he is now at the Central Zoo.