We believe in a compassionate and empathy-based approach to animal welfare. This initiative aims to help and free wild animals kept in captivity under subpar conditions. We strive to rescue the captured animals, care for them, and create a refuge where they can live their entire lives freely.
"Dancing bear got rescued by Team Sneha's"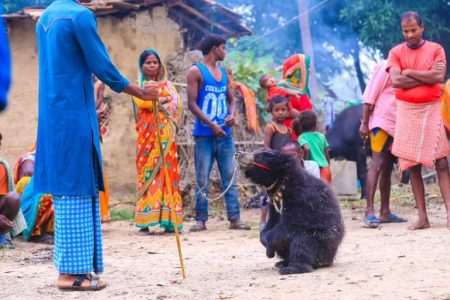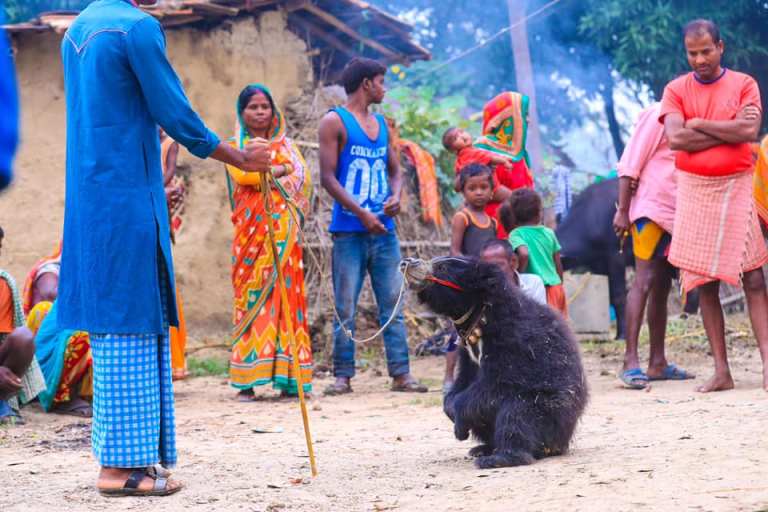 The Last Dancing Bear was rescued by Sneha's Care with the help of local police from Danda Tole, Lahan Municipality, Siraha district , overnight in 2019 after being informed about the torture it had been facing by the locals. A year old male sloth bear(belonging to India) was seen giving a dance performance in the small village in Siraha. The bear was initially given to its owner in the form of Dowry by his in-laws from India. Primitively, when it was first found, it was in poor health, he was tied by a rope in his muzzle with a metal rod.

With a belief that they belong in the wild rather than being used for entertainment purposes and not to deprive from their freedom, Dhuturu was rescued and brought to Kathmandu, he is now being kept at Central Zoo. As, we do not have rehabilitation center for wild animals in Nepal, we have been lobbying with the Ministry of Forest and Environment and concerned authorities to send Dhuturu back to India where he belongs in his natural habitat.