Spay/Neuter Campaigns
The main purpose of spay/neuter is  to protect the community animals against some serious health problems and in hopes to limit overpopulation which is rapidly increasing in different communities. We can see a number of community animals roaming around the streets which is a result of increasing population.
There are more than 13, 000 community dogs including both males and females in LMC. Sneha's Care has been conducting spay/neuter campaigns focusing in Lalitpur Metropolitan with the aim of reducing the suffering of community animals by limiting its population since 2015 without the support of government. We have been able to spay/neuter more than 5000 dogs but due to limited resources and no support from government, the ratio could be increased if we can coordinate with the government. Nevertheless, we are giving continuity to our ABC campaigns and are determined to 
Spaying/neutering will benefit community animals medically and behaviorally. Animals who have been spayed or neutered are typically less aggressive since their instinct to mate has been eliminated. Many unwanted behaviors such as fighting, roaming, spraying, and crying will go away after surgery. Our theme "Zero by 30" campaign is going strong with a aim of making rabies and puppies free LMC before the year 2030.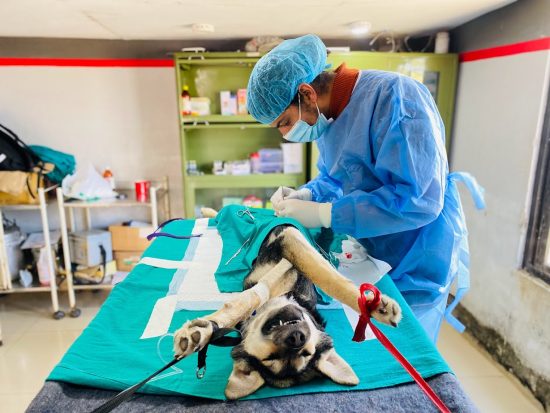 "]
Additionally, spaying females prevents breast cancer and eliminates both uterine infections and cancer, and for males, neutering reduces the chance of testicular cancer and prostate problems. This procedure ensures animals won't reproduce, and helps reduce overpopulation.
Furthermore, most animal shelters are already reaching their capacity to care for homeless animals. By spaying or neutering, we are helping to reduce overpopulation in these shelters, and giving other animals a chance to find their forever homes.
To sum up, we hope to continue our work for the betterment of community animals and it is our achievement that people along with the government are showing a sense of responsibility towards the ABC campaign and have recognized the importance of spay/neuter.